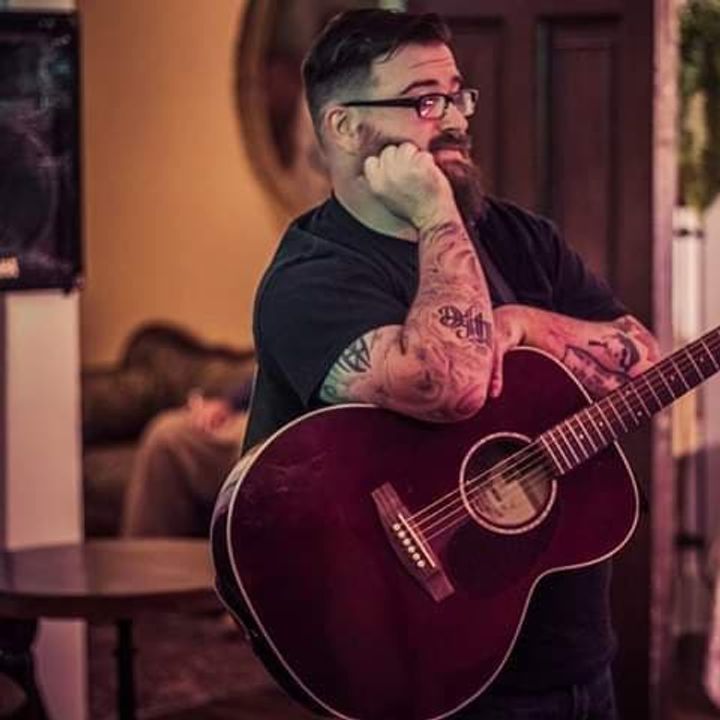 WHO IS EZ BLUEZ?
A beard and a set of glasses that's who!
EZ Bluez is the solo alternative project of Alotronic Records founder Dustin Sclafani. The New Haven-based singer-songwriter grew up with a single mother who raised him on music. After learning to play her old nylon string guitar, Sclafani got his start playing in a slew of bands across Connecticut and Long Island including Little Johnny, Times Hand, and the Suck it Easy Band, before giving it all up to join the Army after the collapse of his marriage and the death of his mother. In moments of weakness between exhausting bootcamps and deafening shouts from drill sergeants, Sclafani found his alter ego EZ, a side of himself he didn't know he had that gave him the strength to persevere. Desperate to get his life back together and hungry to return to the stage with his newfound fearlessness, EZ resolved that his homecoming after the military would also mark a brand new chapter in his musical life.
EZ Bluez delivers 90s-tinged alternative rock. Armed with an acoustic guitar and a voice that alternates between earthy gravel and bitter tenderness, EZ often performs solo, although songs he's recorded, like "Where Were You," feature full band arrangements that recall Pearl Jam and The Pixies. EZ Bluez is hard at work on new music in the studio, so be on the lookout for more to come.
Music Video for Where Were You? by EZ Bluez